Wastes and garbage are disposed by us every day and then get picked up for disposal. The wastes pickers who collect the wastes do it informally and they don't have any job security or fixed salary. Thinking about them a social activist and entrepreneur from Bengaluru called Nalini Shekhar co-founded a non-profit organization that looks after the social security of these waste pickers. We come across some many rag pickers over the course of our daily life but how many of us have ever stopped and thought about them for once. In 2012 Nalini along with her husband Shekhar Prabhakar co-founded the NGO and decided to call it "Hasuri Dala". They had the waste pickers to decide the name of their NGO which means "green brigade" in Kannada.
Hasuri Dala makes sure that the waste pickers are included under the dialogue on social waste management. After moving to Pune, while working for the SNDT University in the adult education Nalini understood that the waste pickers are the most vulnerable sections of our society. Another thing that hit her was the involvement of the children in this work. These things made a great impact on her and she decided to do something for this neglected part of the society.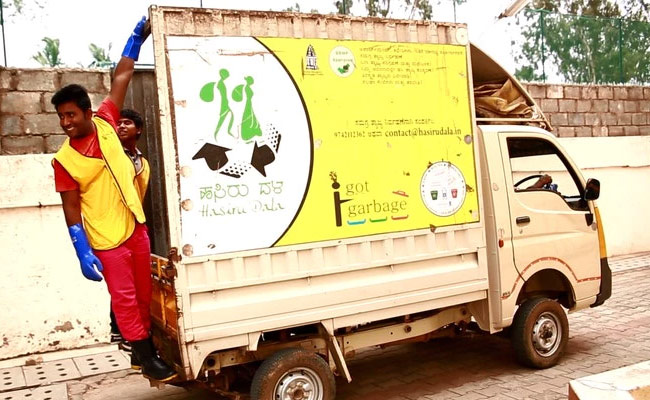 The workers at Hasuri Dala collect the waste every day and take it back to their processing units, it is then sorted and sent for further processing. There the source of income comes in two ways; firstly, a fixed monthly fee from the company with incentives for their performances against the service level agreements and secondly from the returns that comes from the recyclables that are them to keep. At present the NGO has over 430 clients who manage the wastes collected by Hasuri Dala workers. Every month they divert more than 900 tons of waste from landfills.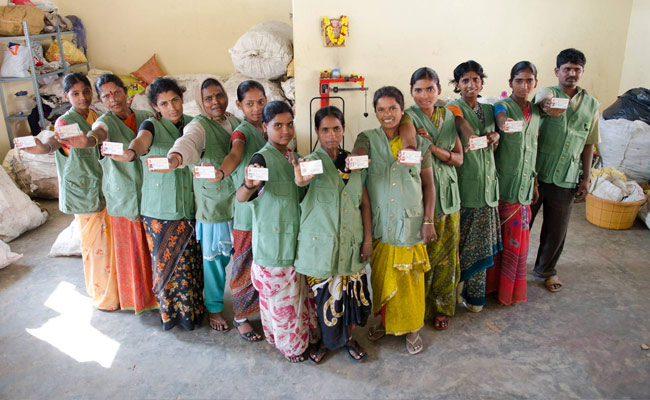 The news of Hasuri Dala reached the Lok Adalat and with their help, they got the city's civic body "Bruhat Bengaluru Mahanagar Palike" (BBMP) to issue identification cards for the waste pickers. These were all government authorized IDs which had the signature of the municipal commissioner. Over this short span of time, Nalini's NGO has changed the lives of over ten thousand waste pickers. People like Nalini restore people's faith in humanity and become the reason behind many smiling faces.