The latest list by Forbes on "America's 80 richest self-made women" has 3 women of Indian origin. This list, released annually by Forbes has an assorted array of influential and famous personalities including celebrities like makeup mogul and reality TV star Kylie Jenner at the 23rd position, reality show host and philanthropist Oprah Winfrey at the 12th position and singers Rihanna, Madonna and Beyoncé at the 31st, 39th and 51st positions respectively. Author Danielle Steele is at the 56th position and athlete Serena Williams at the 80th to conclude the list.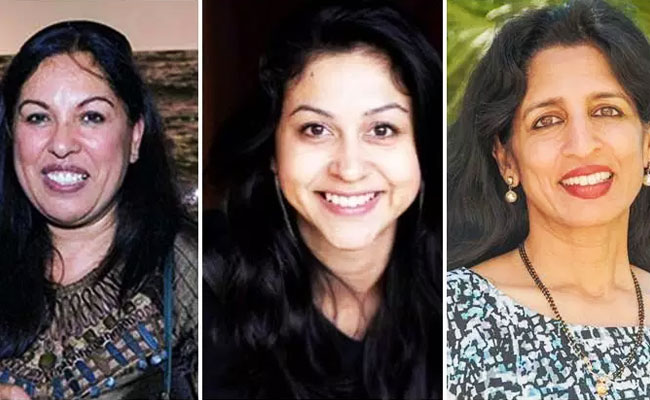 To make it to the list, an estimated net worth of USD 225 million. The total wealth of the women included in this list amasses to 81.3 billion USD and their ages range from 21 to 92. The list was topped by ABC's Diane Hendricks, 72, with a net worth of USD 7 billion.
President and CEO of computer networking firm Arista Networks Jayshree Ullal, 54, is ranked 18th on this list with a net worth of USD 1.4 billion. Born in London and brought up in New Delhi, Ms. Ullal is the CEO and president of Arista networks, a cloud networking company also owning 5% of its stocks.
Neerja Sethi, 64, stands at the 23rd position with a whopping USD 1 billion. she co-founded the IT and outsourcing firm Syntel with her Husband Bharat Desai with a mere capital of 2,000 USD. She and her worked with Syntel for decades until selling it off to French firm Atos for 3.4 billion USD.
Neha Narkhede, came 60th on this list with a net worth of 360 million USD. She is the co-founder of the streaming data technology company Confluent. Confluent has big names like Netflix, Uber, Goldman and Sachs as clients. Previously an engineer at LinkedIn, her company has a value of over 2.4 billion USD.
According to Forbes, the growth in women participation in businesses has greatly boosted the economy. The list contains 25 billionaires and 19 of the women included are from outside the country. This list according to Forbes consists of "ceiling breakers" leaving trail of blazing achievements for women after them to follow.