Childhood is the time to grow and expand our horizons. At that time children develop several hobbies like reading books, collecting stamps, leaves, etc. this 12-year-old girl from Chennai has a very interesting hobby that makes her stand out from the rest. We are talking about Aswatha Biju who has a collection of 74 fossil specimens. She has turned her house into a mini-museum. At the age of five when most of can't even spell the word museum Aswatha called up the HOD of the Marine Sciences of Bharatidasan University in Trichy, the HOD like many of us was in awe of her knowledge at that age.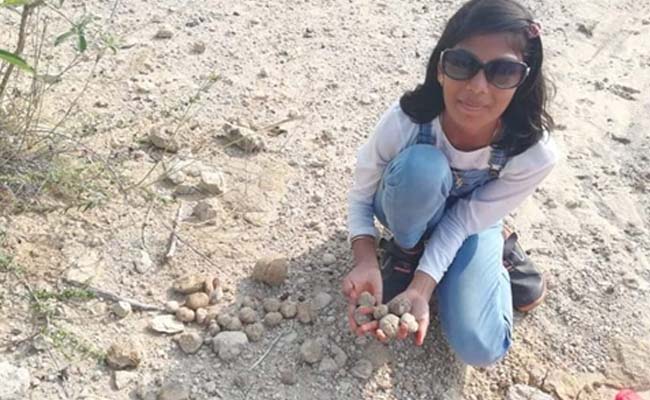 From the age of two to three years she was fascinated with shells and used to collect them often, says her mother. She also reveals that Aswatha also liked reading books and her favorite book was the encyclopedia. Although she didn't understand much she liked to go through the pages. Dr. Negendra, Anna University's Geology head mentored her and during this stage, she realized that paleontology is a very unexplored field of interest in our country. She took it on herself to raise awareness about the subject and fossils in schools and colleges.
Aswatha now conducts seminars in not just schools and colleges but for researchers at the geology and paleontology institutes also. She has even conducted a seminar for the Zoological Survey of India. As passionate she is about paleontology she is also brilliant in her studies. The young paleontologist shares that she wishes to pursue the subject here in our country only, but she also realizes that the field is not that well-established. In that case, she has a backup plan as well, Aswatha then will pursue youth science or become an IFS officer.