Finding a clean and proper toilet is quite a difficult task and we women have to hold our pee till we get to our destination. Both urinating at a dirty, unhygienic toilet and holding it in has adverse effects on our health. The government, NGOs and many entrepreneurs are actively taking part in making the country open defaecation free, also construct proper toilets for common people. A duo from Pune, Maharashtra Ulka Sadalkar and Rajeev Kher co-founded Saraplast Pvt Ltd, a company working in the sanitation sector since 2006 and in 2016 they launched their first innovative toilet bus. In collaboration with Pune Municipal Corporation (PMC), Ulka and Rajeev launched the toilet bus in Pune's Shivajinagar area.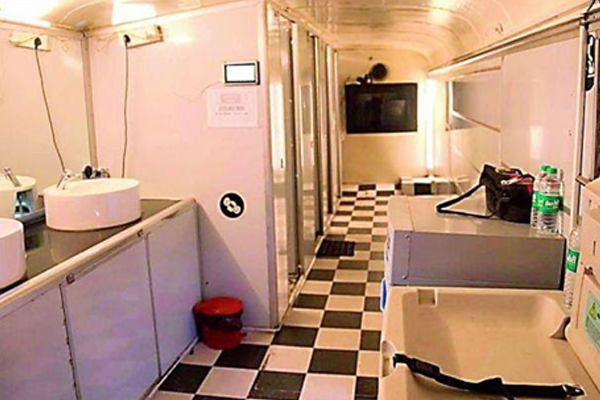 The idea to convert old buses to public toilets came during a brainstorming session between the duo and the municipal commissioner of Pune, Kunal Kumar. At that time their company was already catering to portable toilets for migrant workers at construction sites and to event-management companies; at that moment Kumar suggested that they take inspiration from a similar model in San Francisco, that was converting old buses into restrooms for the homeless. And that's it, the duo put in both their brains and innovations to construct the pink toilets, which they named 'Ti' meaning 'her' in the local Marathi language. The transformed buses run on solar power, and also have wi-fi in them. These buses are equipped with washbasins with soaps and sanitary napkins for sale. There are a diaper changing and feeding station for mothers.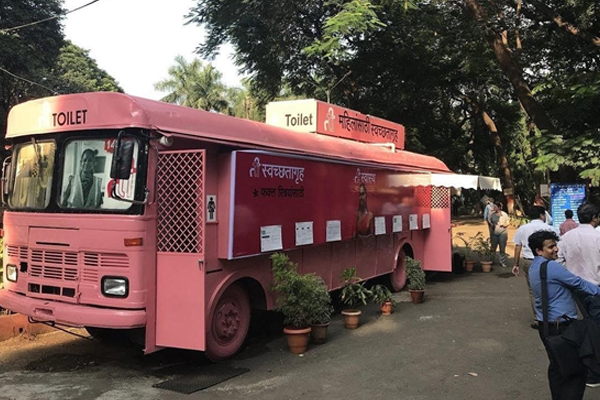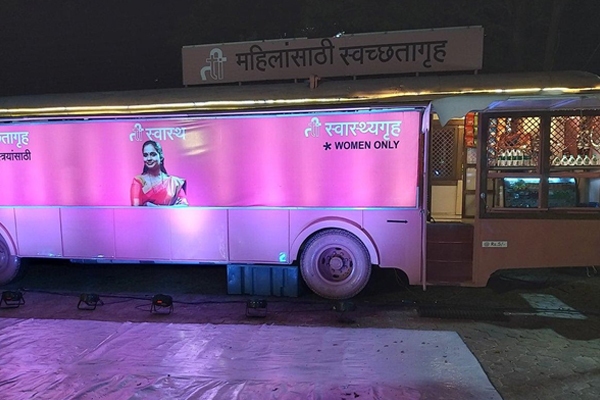 In addition to that, these buses also have a panic button for emergencies, humidity and moisture chip to make sure that there is no foul odour in the toilet. Depending on the size of the bus, they have like three to four western and Indian toilet units, the bus premises have a temperature controller as well. Also, there are lights, television, and attendant to manage the bus. The attendants run a café within the bus and there they sell packaged foods including water and biscuits. They have also allotted a portion of some buses to local entrepreneurs to run their food cafes. Speaking about this venture Usha said,"The idea is to give women what is theirs: safety and dignity. We do not have fancy marble floors, but the toilets we are building are clean and of good quality,"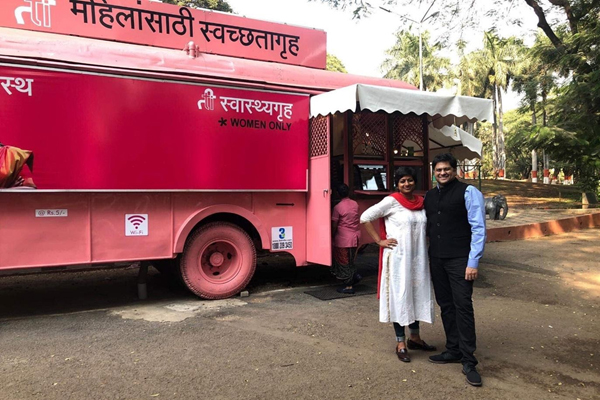 These pink toilets charge only Rs 5 and currently, there are 12 such buses in the city. On an average around 100-150 women visit a bus. To construct one such toilet it costs them around 1 million rupees and presently, the local government and corporate social responsibility funds pooled from different companies are supporting the programme.